The Luxe Scoop - Introducing Hitch'dtheshoe – a revolutionary concept in Men's Style.
Hitch'dtheshoe is a bespoke shoe concept that has been created to provide a comfortable addition to formal shoe attire. Originally designed to be worn to a wedding, these premium sneakers are ideal for any occasion, and will add modern and stylish charm to any outfit.
Created with 100% Italian patent leather and a 100% rubber sole, these premium sneakers are sleek, comfortable and classic. From walking down the aisle, going to work or looking sharp at an event, these shoes are one of a kind in the Men's sneaker industry.
After its launch earlier this year we were curious to find out more about this brand. Founder, Marc Bakhos has taken some time to discuss the details of Hitch'dtheshoe with us: 
To start, can you tell me 3 words that describe your brand?
Style, elegance and comfort
 What inspired you to create Hitch'dtheshoe?
I was looking for a casual sneaker to get married in, but could not find a shiny sneaker that has the shine and the comfort that I was looking for to last for all the wedding festivities. So, I decided to create my own brand to cater to the gentlemen with the same struggle. The name is derived from the word hitched, which means that you're getting off the market. We started with Hitch'd gents, which caters to the gentlemen and the launch has been successful for two months now.
Who is your target customer? 
The concept of Hitch'dtheshoe started off with people who are attending weddings as well as the groom and his groomsmen, but since then it became a shoe for any lifestyle and attire. We are pushing our focus towards employees that want to be comfortable and stylish at work, as well as casual go-ers who want to look sharp when they go out and tux goers for any special occasion they may have. Down the line, we also have a women's concept coming soon and more products in the timeline.
Why do you use patent leather and rubber compared with other materials?
We use pure Italian patent leather because of the special shine that it gives on a sneaker. It is a niche product that not many fashion designers tackled. We use 100% rubber sole as well to make sure that the comfort is there and people will enjoy the experience of our pair. You can dance and jump around all night without having to worry about any pains in the foot, because the comfort that we offer in the shoe is one of the key features of our concept. Also, from experience and feedback from friends and other gentlemen, this is a concept that many people have been waiting for, and we delivered it based not the wants and demands of consumers.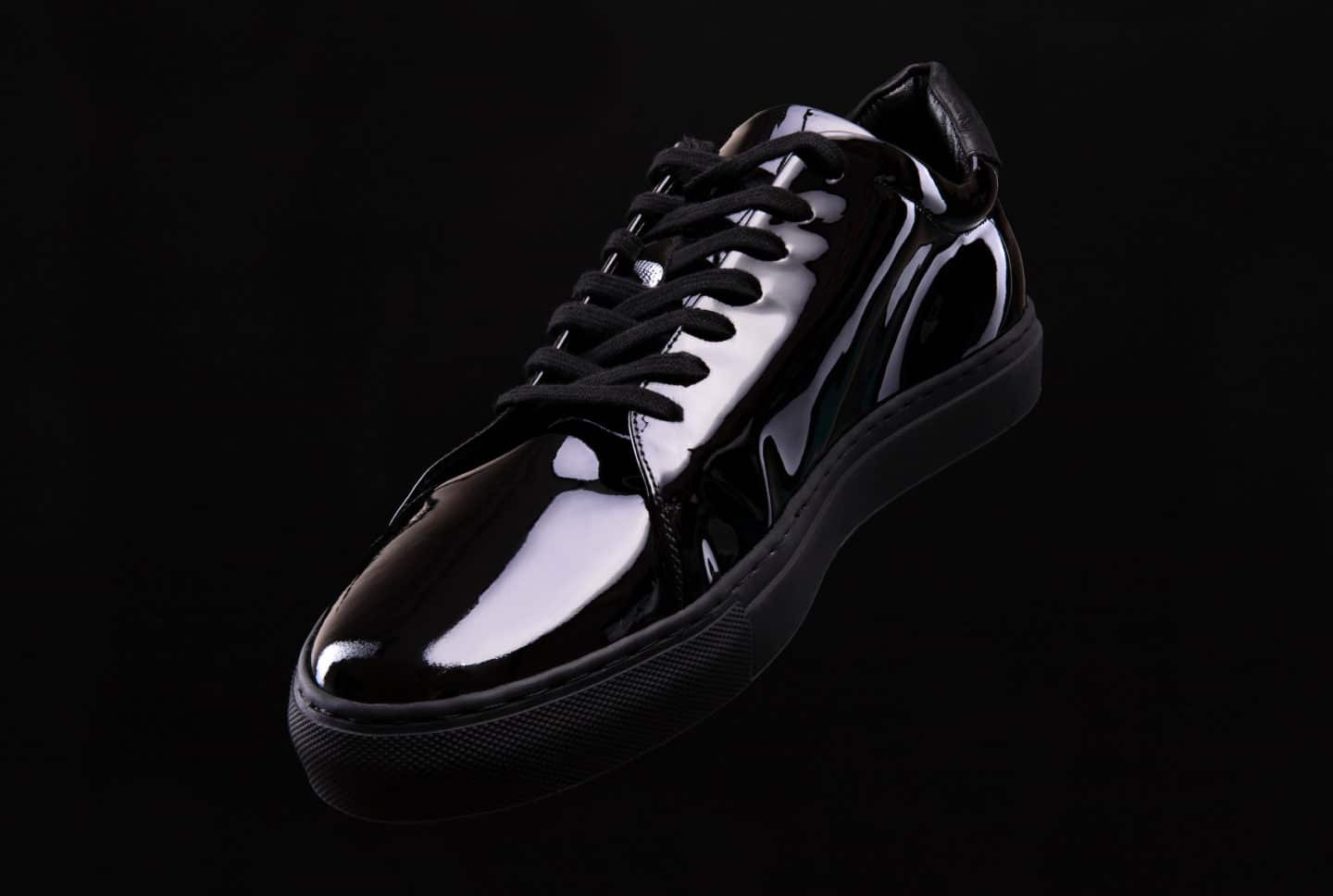 What are your thoughts on the current luxury sneaker industry? Are there any particular brands or styles that you take inspiration from?
My thoughts in the luxury sneaker industry has always been positive, because sneaker lovers remain sneaker lovers all their lives. Since we have a niche product that is rare and very difficult to find anything similar to it, we see the future as positive. To be honest, when I was looking for a sneaker for my marriage that suits with a tuxedo, i did not really find anything. The closest i found were Hugo Boss's matte black sneakers in an outlet mall, but nothing quite similar to Hitch'd Gents.
Do you have any plans to create more styles of sneakers? 
Yes, we have around two designs that we placed on hold at the moment. We have a woman's version coming out soon, when business picks up after the outbreak we are expecting to launch it as our second product. Hitch'd women will also bring the style, elegance and comfort as an experience for all the women that want to be comfy in their outings. Also we have Hitch'd young adults in the works, we are still in the design process. So all in all, we are focused on expanding our product as we see a niche market and the feedback has been amazing ever since the launch.
What are your goals for Hitch'dtheshoe?
Our goals at Hitch'dtheshoe are to expand the business further and we will be open to collaborations with influencers and investors in the near future. Our product is based around the fluctuating market demands and needs. We see what people like and focus on the experiences they want to achieve through feedback or word of mouth and then cater to those needs.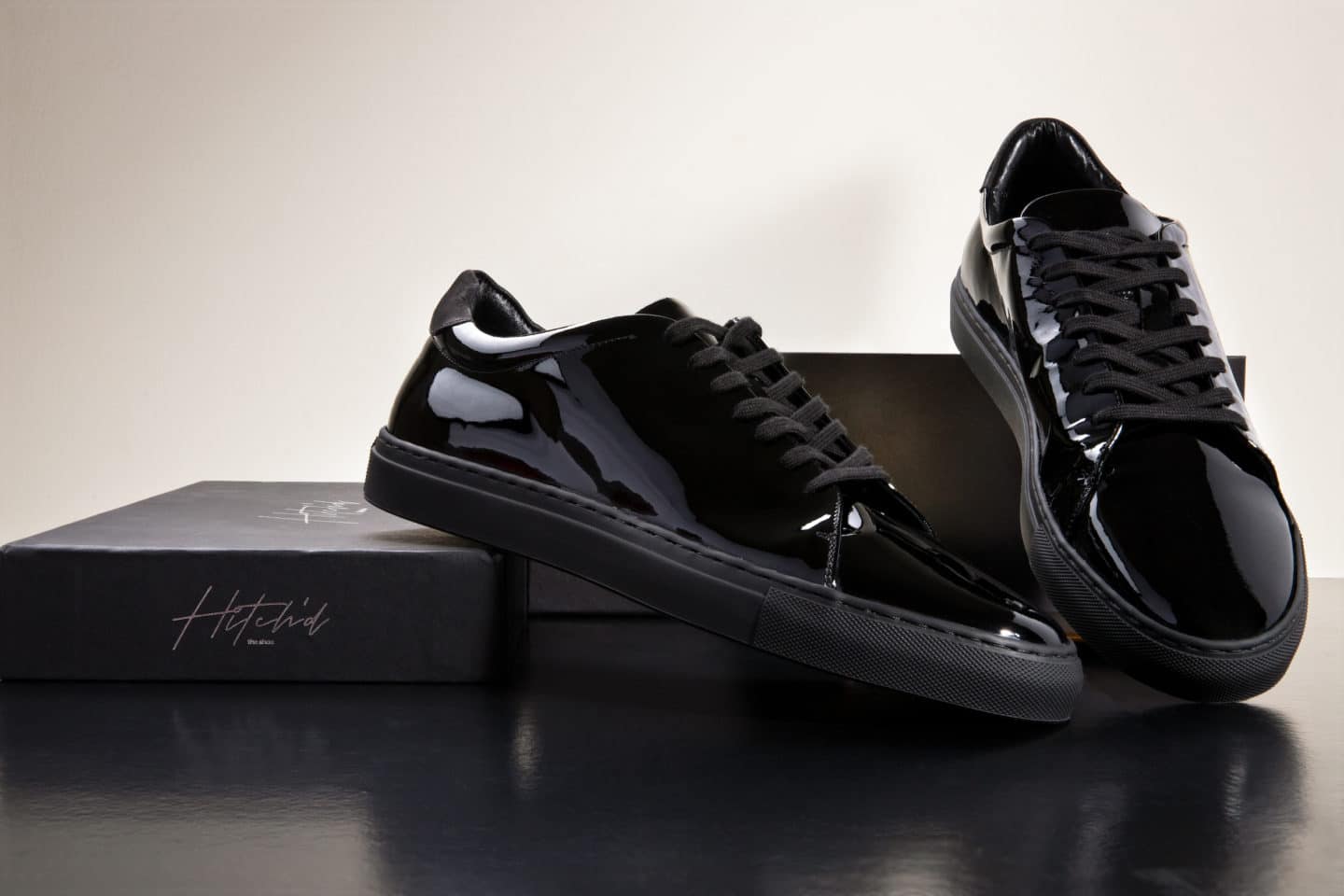 Do you plan on selling through any other stores/retailers in the future?
We already sell in DIFC in a concept store called 'the design house' but unfortunately, for now, it is temporarily closed. We will also target other concept design stores and luxury fashion retailers to make our product more visible. In the meantime, we are enhancing our social media presence to raise brand awareness during this tough period.
How has COVID-19 affected the launch of your brand? 
COVID-19 was a major hit and a shock to the whole industry. Since most of the countries are in lockdown and working from home, business has slowed down a bit. Before the outbreak, we have been very successful with amazing feedback from our customers. Now, as I mentioned before we are building our brand awareness online and hoping to target different regions, depending on where shipment is open as well.
Source : https://theluxescoop.com/introducing-hitchdtheshoe-a-revolutionary-concept-in-mens-style/
---